Rocky Mountain Collision is a full-service autobody repair facility in Cranbrook, B.C., that employs highly qualified technicians and leading technology to provide our customers with excellence in quality and service. We work on all makes and models of vehicles and are accredited with ICBC as well as all the major private insurance companies.
We are looking to add a Full-time, Automotive Detailer & Shop Assistant to our team. We are seeking an individual who can take ownership of their areas of responsibility, ensuring complete customer satisfaction while fostering positive relationships with co-workers.
We are looking for a motivated, reliable individual with an exceptional eye for detail, and who can work with office staff and the technicians to ensure that our customer's needs are met.
Position Description
As a detailer, you will ensure that each customer's vehicle is returned to them in the best condition possible after repairs. You will pre-wash vehicles and follow our vehicle check-in procedure, ensuring that all options are functioning on the vehicle prior to repairs.
Once repairs are complete, all vehicles require a full detail (interior and exterior cleaning) and a final check to confirm all options are still functioning properly.
Additional responsibilities will include maintaining our courtesy cars and shop vehicles, providing customer service rides, parts receiving and returns, and general shop clean up.
Primary Duties:
• Vehicle detailing
• Vehicle check-in and visual inspection
• Shop cleanup (inside and out)
• Customer service rides
• Parts receiving and returns
• General shop maintenance
Requirements:
• High School graduation or equivalent
• Valid B.C. driver's license with clean abstract (ability to drive a manual vehicle and heavy equipment is considered an asset)
• Steel toed shoes (will be reimbursed upon completion of three-month probation period)
• Must be able to lift and carry up to 50 lbs.
• Able to work 8 a.m. to 5 p.m. Monday to Friday
Compensation:
Wage negotiable depending on experience, plus Extended Health & Dental and MSP coverage after three-month probation period.
To apply for this position please forward your resumé via email to frank@rmcollision.ca or submit in person at our office, which is located at 1125 Cobham Ave W., Cranbrook B.C.
Rocky Mountain Collision is taking the current pandemic very seriously. While this crisis continues to affect everyone, we also understand that every day essential service must adapt and conform to this new temporary way of life. Here is what we are doing to protect the health and safety of our staff and clients while working hard to prove the essential services that keep people and industry on the road:
Our mobile estimation service allows us to come to you and provide estimates without having to leave your home and maintain social distance.
We continue to provide vehicle pick up and drop off services as part of our efforts to provide contact-free services.
Need a courtesy car? We rigorously sanitize and disinfect our courtesy vehicles from top to bottom to ensure your safety and peace of mind.
We will continue to provide single person pick up and deliveries with proactive measures that protect you and our staff.
We monitor, adapt and implement our health authority's most stringent recommendations.
---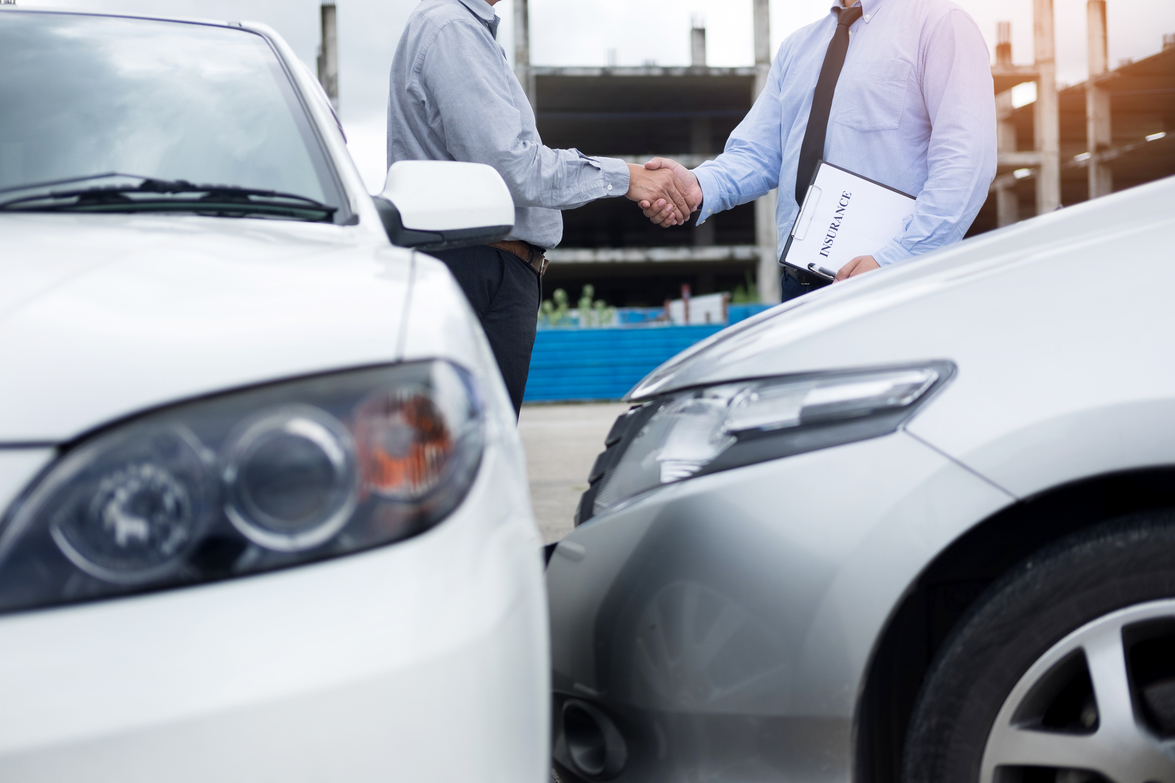 In addition to taking these necessary precautions, we also know that financial hardship is a reality for many people in this situation. That's why we are also adopting a few new policies to help those affected during this crisis:
We will

DEFER

your insurance deductible for up to 90 days.*
We will also be including a full detailing and sanitation service on all vehicles NO COST upon completion of your vehicle service.
We would like to thank you for your years of support of Rocky Mountain Collision and we look forward to serving you throughout these difficult times. If you have questions, please don't hesitate to contact us at (778) 517-8200.
*Does not apply to ICBC claims.
We are proud to announce that Rocky Mountain Collision has been selected by our readers as one of the *best* in the 22nd annual *Kootenay Business* magazine's *2019* *Best of Business Awards*.
A complete list of all the *Best of Business Winners* will appear in our next issue of *Kootenay Business*.
We're pleased to announce that Chris Thom, President of Rocky Mountain Collision and Dunlop Truck Centres, received the 2019 Business Person of the Year award on Saturday, April 13th. Thom accepted the award at the Business Excellence Awards Gala, organized by the Cranbrook Chamber of Commerce. The awards are presented annually to recognize service, professionalism and ingenuity in the Cranbrook business community.
"It's an honour to be recognized, and I would like to thank the Chamber for organizing these awards and congratulations to all the other award winners and nominees," says Thom. "I'm grateful to have such great customers and staff members, who I can't thank enough for their hard work and dedication to our company. Also, a big thank-you goes out to my wife Olivia and our two daughters for their support and patience – they are the ones who deserve the award!"
There were 119 nominees for this year's awards, representing a total of 80 businesses. Thirteen were recognized throughout the various categories. For a full recap, see this article.
Rocky Mountain Collision (RMC) is pleased to announce the appointment of Frank Dorogdi to the position of Body Shop Manager.
As our former shop foreman and head commercial technician, Dorogdi comes to this position with seven years of both management and hands-on experience at RMC.
In his new role, Dorogdi will be responsible for the daily operations of our Body Shop, directing and assisting our team of automotive and heavy truck repair professionals in their commitment to delivering the unmatched customer service our reputation is built upon.
"We have an excellent team here and I look forward to helping our expert staff continue providing A+ repairs and customer service," said Dorogdi.
About RMC
Opened in 2010, Rocky Mountain Collision in Cranbrook, B.C., has grown over the years to become what is now one of the largest collision repair facilities in the region. We provide complete repair and maintenance services, from oil changes to frame and wheel alignment, painting and inspections, with approved repairs for all insurance claims.
Contact us via rockymountaincollision.ca or call 250-489-3110.
An Unexpected Honour
Rocky Mountain Diesel would like to thank Kootenay East MLA Bill Bennett and the Industry Training Authority for an unexpected honour: they recently received recognition for their support of apprentices and apprenticeship programs in the East Kootenay.
Owner Chris Thom said of the award, "Apprenticeships are important to our company – they're an easy way to keep locals living and working in Cranbrook and making a decent wage.  For people interested in the trades, apprenticeships work, helping both the employee and the employer.  We're pretty happy to be given this distinction."
Due to baby boomers leaving the work force, estimates predict there will be 120,000 more jobs available in the trades in BC alone over the next 10 to 15 years.  Government has begun investing more in colleges and creating additional tax incentives for employers to hire apprentices as well as increasing funding for trades training in an effort to stave the deficit of skilled workers.  Thom says, "We've built our reputation on customer service but without people to do the work, we're in trouble.  Apprenticeships are one of the best ways to help fill the gap."
Cranbrook, BC – Vehicle been in an accident?  The repair process just got easier.
Rocky Mountain Collision is the proud new home to the latest in frame repair – Chief Automotive's LaserLock™ Live Mapping System™.
This machine effectively scans a damaged vehicle and shows the repair technician exactly where the repairs are needed – in real time.  With this advancement, a tech can adjust techniques and applications moment by moment – therefore returning the vehicle to OEM specifications; there is also the added benefit of cost savings: because of LaserLock's scanning capabilities, the computer-generated "blueprint" is very thorough, reducing the probability of a tech finding hidden damage during the repair and having to requote the customer.  Newest in technology that will save both time and money.
The staff at Rocky Mountain Collision are delighted to have a tool of such precision at their disposal; with this addition, they look forward to continuing to offer excellence in service and quality.
For more information, please contact RMC either by phone at 778-517-8200 or visit their website at www.rockymountaincollision.ca
Rocky Mountain Collision
1125 Cobham Avenue West
Cranbrook, BC   V1C 6T3
Phone : 778-517-8200
Fax : 778-517-8204
Cranbrook, BC… In what's become an annual tradition of saying thanks to its customer and staff, Chris Thom (and his family) of Rocky Mountain Diesel and Autobody have taken the joy of giving back to health care a mainstay of their holiday spirit.
Over the years the family and business have supported EKFH in providing funding for various areas of care for both hospitals and health care facilities throughout the East Kootenay. For the past several years the Autobody side of Rocky Mountain Diesel & Autobody conducts a Crashed Cars awareness event. Every vehicle that enters and leaves the shop receives a personal message from Chris that shares the story of their recognizing the business support and their employees' commitment with a gift to EKFH.
"It's an exceptional story of giving back to community," says Donna Grainger, EKFH Executive Director. "Although the focus of the Starlite Campaign is about lighting stars atop the East Kootenay Regional Hospital roofline it really is the stars on the ground that are making a huge difference in the quality of health care here in the East Kootenay. Chris and Rocky Mountain Diesel have had an incredible impact through their generous financial support over the years, "adds Grainger.
This year the $10,000 gift is being dedicated to support the East Kootenay Regional Hospital Oncology Unit.
"We all know someone whose lives, individually and the family, have been affected with a cancer diagnosis. The gift to the oncology unit is our way of highlighting and saying thanks for the talented and dedicated oncology team that provides services to individuals from throughout the region," explains Chris Thom, Owner at Rocky Mountain Diesel & Autobody.
Whether you wish to say thanks, acknowledge a loved one, or simply just because a gift to the Starlite Campaign can provide funding to purchase critically needed medical equipment and/or patient comforts. Donations can be made on-line at www.ekfh.ca; at your local hospital or health care facility or through Canada Post to EKFH, 13 24th Ave N, Cranbrook, BC V1C 3H9.
Questions? Call Donna Grainger, Executive Director at 1-877-489-6481 or 250 489-6481.
Rocky Mountain Collision recently added a 2015 Ford Escape courtesy vehicle, making it the 5th courtesy vehicle purchased by Rocky Mountain Collision. The new vehicle enables Rocky Mountain Collision to increase the courtesy vehicles available to customers—especially those without "Loss of Use Coverage" for rental vehicles. In addition, the Escape is the largest available, allowing customers who own larger vehicles to use a courtesy vehicle of a similar size that better fits their needs.
The Ford Escape is just one in a series of recent Ford-focused purchases, including the Pro Spot's SP-5 Smart MIG and an Aluminum Weld Station, which are required to work on aluminum bodies such as Ford's new F-150. These purchases strengthen Rocky Mountain Collision's relationship and commitment to the Ford Brand.
Rocky Mountain Collision recently invested in Pro Spot's SP-5 Smart MIG and an Aluminum Weld Station–Ford-approved equipment necessary to work on aluminum bodies, such as Ford's new F-150, in its car body shop.
Car manufacturers are trending toward using aluminum instead of steel to make the vehicle lighter and improve fuel economy. Ford has embraced the material and used aluminum in the new F-150's body panels and bed.
Aluminum materials require different equipment than steel. Rocky Mountain Collision's new SP-5 Smart MIG includes settings to work on aluminum, silicon bronze and steel. It features three MIG welding torches, three wire spools and can be used for stick welding.
The Aluminum Weld Station allows Rocky Mountain Collision Repair to pull dents out of aluminum bodies. It features a portable workstation, Pro Pull Dent Puller and Pro Spot AL-5 Capacitor Discharge Stud Welder, which allows for aluminum dent pulling and welding UHSS panels.